JAISALMER RESORT PACKAGES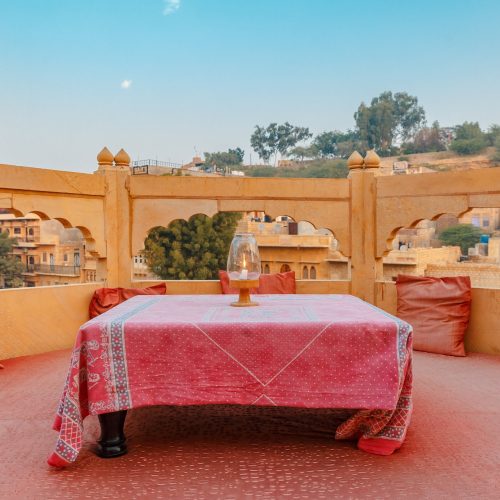 Jaisalmer Resort Packages
Explore the Jaisalmer with Our Jaisalmer Resort Packages, in this Package we have included everything that will be provided enough to Explore Jaisalmer. In this Package we have Included the Complete Jaisalmer Sightseeing, City Palace, Camel Safari, Desert Camping and Many others things you will Visit. Here we have Planned the Package Pocket Friendly that Everyone can afford it to Experience the Amazing Jaisalmer that cannot be forgotten.
This is Completely Customizable Package so, that you can Customize it According to your Choice. We have tried our Best to make your Magical Vacation to Jaisalmer Amazing. The Trip will Begin from the Sunrise from Sand Dunes and end with Some Beautiful Sunset Areas from the Crowded City, that will be Extremely rare to be Enjoyed.
We have Planned Our Jaisalmer Resort Packages according to the Festivals of Jaisalmer, So that you can be the part of its Culture and Enjoy these Festivals to make your trip Amazing. There are many Festivals of Jaisalmer like Jaisalmer Desert Festival, and it has a Worldwide Demand. Explore the Rajasthan Culture by doing the Jaisalmer Resort Booking with us.
Here in this Package we have Described all the Pricing like Sam Jaisalmer Camp Price, Jaisalmer Sightseeing Pricing and All other Prices including the other Activities like Camel Safari, Jeep Safari, Village Safari and Cultural Programs. We will also provide a Travel Guide in this Package, So that you can know the History of Jaisalmer to make your Trip Wonderful.
So, Book your Package Now to get the 50% Discount on Jaisalmer Resort Packages booking with Hilton Heritage Resort. Don't worry this is the Fully Customizable Package, you can Customize the Package according to your Choice.